Purpose: Provides students an opportunity to practice interviewing skills to prepare for the interview process and allows student time to reflect on their experience and share it in the class.
Interviewing: Students gain valuable practice and preparation skills needed to prepare for video, phone, or in person interviewing. Practice videos can be saved and shared for a critique.
Reflection: Upon completion of the assignment, students prepare a reflection for grading and in class discuss their experience with instructor and classmates.
Technical Requirements:
· Compatible Browsers: Google Chrome & Mozilla Firefox
· Performance: for best quality, vendor recommends you not utilize a Tablet or Phone
· Webcam: built-in web cam on your PC or MAC or an external web cam for higher resolution
· Technical Support: students encountering upload issues, can contact support@biginterview.com
Instructions: Allow a minimum of 2 hours to complete this assignment worth 25 points.
1. Choose a job or internship posting you would want to apply to. Base your responses on applying to this position.
2. Log in to link.jwu.edu > jobs & internships > interview skills > practice video interviewing. This will bring you to the Big Interview platform.
3. Choose the Learn > Fast Track Video Lesson Plan > Start Now Review the following videos:
· Part 1: Interview Fundamentals – Best Practices 5:29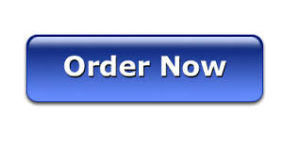 Part 2: Acing Common Questions – Mastering Non-Verbal Questions 8:41, Analyzing Job Descriptions 10:49, Tell Me About Yourself 8:06, Why Do You Want To Work Here 5:06, & Behavioral Questions 9:43
· Part 3: Closing The Deal – Talking About Strengths 9:33, Talking About Weaknesses 7:44, Where Do You See Yourself in 5 Years 4:57
· Practice > Answer Builder –begin writing your responses to questions posed in below videos by using the S.T.A.R. method; completing steps 1-4. You can view your answers and edit them until satisfied.
· When ready, choose:
Practice > Question Library >
1. > By Competency > Work Ethic: answer the question – Describe a time you went above and beyond the call of duty?
2. General > Entry Level > Level 2: answer the question – Tell me about a time you had to meet a tough deadline?
3. > Answer a 3rd question of your choosing from any category: (take special note of questions related to your unique next step. For instance, it could be from the Internship category if you are preparing for internship or it could be from the Admissions category if you are going on to graduate school. You can also choose the level of difficulty for questions. They are: Standard, Challenging, or Tough.
We need to see you and hear your responses on all 3 videos.
Complete reflection assignment ensuring links are in the assignment. Next: upload to ulearn and print and bring a copy to class for discussion. Get Best Essay Writing Services with helphub.